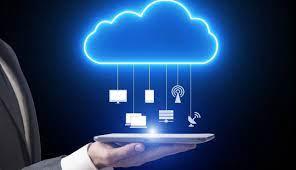 The modern, tech-driven age is influencing most aspects of business processes. From business planning to managing and monitoring operations, technology plays a crucial role in supporting companies to stay competitive in their respective industry. In fact, digital adoption in finance and accounting has picked up a significant pace in recent years (especially after the COVID-19 outbreak).
Today, many businesses depend upon accounting software for bookkeeping, accounting, cash flow management, financial reporting, tax return preparation, etc. The software transforms how they handle finance and accounting chores, bringing speed and accuracy while simplifying various functions. In addition, cloud software can help reduce labor costs by up to 50%. These might be some of the biggest reasons why firms are increasingly moving to cloud accounting services. Moreover, the market size for cloud accounting software is projected to reach $4.25 billion by 2023. Companies using cloud accounting add five times the number of clients compared to those that do not. Besides, the former experienced a 15% year-over-year revenue growth.
To Update Transactions Data Accurately in Real-time
Cloud accounting software allows you to connect your business checking accounts with it, enabling the transactions-related information to automatically enter into records as soon as they occur, updating transactions data in real-time. That way, you explore more opportunities to save your time, effort, and money. What's more, such software programs allow you to ensure correct calculations in which foreign currencies and exchange rates are involved, making the entire accounting process more effortless and streamlined.
To Leverage Flexibility
One of the key advantages of taking your business accounting to the cloud is enhanced mobility. Using the cloud, you and your accountants get the flexibility to do the accounting from anywhere at any time, enabling employees to complete their daily tasks while working from home or office. That way, you can also reduce the number of employees needing to be at the office and save on certain costs.
Besides, you can easily, effectively monitor updates in your financial records in real-time; for this, all you need is a computer machine and an internet connection. Moreover, with outsourcing, for example, QuickBooks accounting services, you can rest assured knowing your financial data is accurately updated and secured in safe hands without needing to invest in system hardware, servers, recruitment, training, etc.
To Streamline the Invoicing Process
For most business owners, cash management is generally a top-of-mind priority or concern. However, suppose your firm uses traditional invoicing methods, such as manually handling invoices and sending them one by one, or not integrating with your accounting system. In that case, you may consider making a change toward betterment.
At most, you might want to keep a tap on your accounts receivable that plays a crucial role in cash flow management. With cloud accounting software, you can ensure collecting the pending payments on time via automated invoice generating and reminder tools. Not only that, such software allows you to use automation for recurring transactions, enabling you to free up your time via auto-invoicing features.
To Get Enhanced Control Over Finance Related Aspects
Cloud accounting not only enhances your accounting and financial management capabilities but also provides you with tools to control the same more effectively. You can take an overview of all of your financial statements and break them down into easily understandable data. For instance, you can check your overhead costs and then divide them into departments, processes, and in fact, projects. The more you can get into details, the more easily you can monitor and control your finances, leading to sound finance-related decisions.
To Ensure Higher Data Security
One big concern that companies always have is the security of their highly confidential financial information. While paper-based records can be lost or stolen, records stored in the cloud (accounting software) are way more secured.
The software is layered with multiple security levels, including robust data encryption, multiple-step authentication method (comes with some software), and secure data centers, safeguarding your highly confidential financials with a solid shield of protection. Especially when it comes to data storage, the cloud is much safer than hard drives as there your data is more vulnerable to a crash or theft.
To Ensure Hassle-free Disaster Recovery
You must have a backup plan to ensure gaining back your company's financial data in case of a disastrous event. If you do not have a backup in place, a disaster can potentially destroy your data permanently. For instance, fire, flood, or earthquake can damage your office premises, eliminating your access to documents you stored in the locker room shelves, which can also be destroyed during a calamity.
In such a situation, a financial data backup in the cloud can be readily accessible from anywhere via a compatible device and an internet connection. That way, you can ensure your data remains with you should any disaster takes place.
To Simplify Compliance
You already know that your business must ensure meeting GAAP and IRS guidelines because not doing so result in hefty penalties. In this regard, cloud accounting can be of great support. For example, it enables you to calculate the amount of taxes you have already paid overtime while making purchases. In addition, you can collate your financials to collect a data set that is vital for tax preparation. Some software applications even offer tax preparation tools that simplify fulfilling tax compliance requirements. Note - compliance assurance features will vary with software or their subscription plans.
To Gain Analytical Capabilities
You might not be able to improve decision-making to manage your business finances better until you have data that provides enough valuable insights into your firm's financial activities, performance, position, and transactions' patterns.
For this, you may need cloud accounting software with analytical tools. For instance, you can simply generate an accounts payable report to determine how much you need to pay off. With this data in hand, you can make other important decisions like arranging capital without touching your reserve or planning payouts strategically so that cash flow is not affected. In addition, this and similar analytical capabilities empower you to perform a forecast for finance management, leading to better decisions for the future too.
To Take Advantage of Scalability Options
As your business grows with time, its finance and accounting requirements will also increase, needing you to expand your resources. With cloud-based accounting software, scalability becomes easier than ever. It is like the software can meet your current needs and scale up as per your business needs. In addition, most software on the market will likely offer service packages that are customized and easily scalable should the need arise.
When Should You Use Cloud Accounting for Your Business
When your staff is under immense workloads
When you are unable to get valuable insights into your finances
When it is becoming challenging to comply with regulations
When your team needs to work from a location other than the office
Conclusion
The points discussed above might be enough to comprehend cloud accounting benefits and consider moving to the cloud for business accounting. Therefore, if you do not have accounting software, it would be good to invest in one. And when the term 'invest' comes, you do not need to put thousands of dollars at once. Instead, you may start slow, beginning with opting for a small-size subscription.
However, if your business is big and you want to use multiple features and tools of such software. In that case, you can acquire the same using any top, popular cloud accounting software application. That way, the improved financial accounting management can help you make your business financially strong and capable of unlocking growth and expansion opportunities.
Also read about:
How to Boost Sales with Countdown Timer
What Kind of Makeup Boxes is Suitable for your Makeup Products
11 Laptop Accessories You Absolutely Must Have