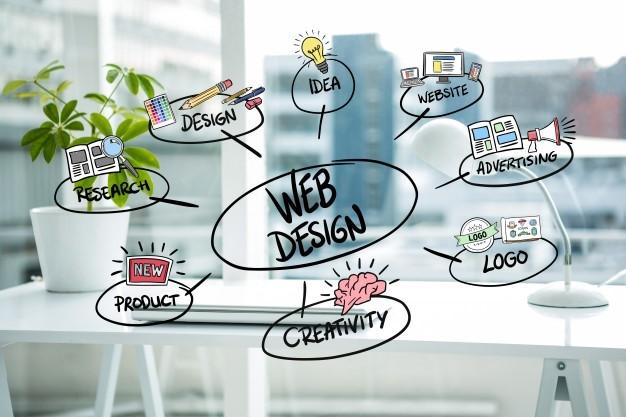 Managing your website development does not have to be a source of anxiety if you discover the secrets of effective project management. Use optimal project management methods to increase the chances of your project's success.
List of Steps to Manage Website Development
Here is a list of steps to manage website development projects from scratch. Whether it is an e-commerce website or a small business site, the steps remain the same.
Have Clear Objectives
Goals direct everyone is involved in the project toward the project's ultimate aim. Are your goals to sell your goods online, to provide customer service, or to foster investor relations? Decide on your objectives carefully and write them down.
Determine the crucial success factors - the elements that will tell you if you were successful at the conclusion of the project. Make them quantifiable so you can see whether you've met them. For example, the website development agencies working on the project should highlight that the customizations will result in an increase in online sales of 25% by year-end.
Get Stakeholder Onboard
Stakeholders are those who have a vested interest in the success of your enterprise (or failure). Determine who they are and whether they are supportive of your initiative. Perform stakeholder analysis by categorizing them (high or low) based on how motivated they are to assist (or obstruct) your project and how influential they are (high or low).
Your allies are folks who have a lot of power and are very supportive. Whenever possible, enlist their help. Reduce the influence of persons who are both powerful and opposed to your effort, as these people have the potential to harm your project. Create strategies for working with each stakeholder group as part of your stakeholder analysis.
Define Deliverables
Outcomes or deliverables are result-based tasks created throughout the course of a project. Speak with relevant stakeholders to assist in defining deliverables. Will your website design incorporate web page layouts and a sitemap for the development team to use? What exactly is the content of each page? Make a note of everything. The deliverables must be reviewed and agreed upon by key stakeholders to correctly reflect what they anticipate to be delivered.
Plan Project Properly
Define how you will achieve your goals. This entails determining the number of personnel, resources, and money that will be necessary. Determine what actions are necessary to generate each deliverable if you are delivering this in-house.
For example, web designers may develop layouts and navigation diagrams of your website pages. You may determine that the marketing team will provide all product information and photos. You may determine that the finance manager will set up merchant and payment gateway accounts in order to facilitate e-commerce transactions through your website. When outsourcing work, be specific about what the subcontractor should deliver.
Determine realistic plans and budgets by estimating the time and effort necessary for each task. Ensure that key stakeholders have reviewed and agreed on the strategy and budget.
Communicate the Plan
Hold a meeting with the team to go through the strategy. Ascertain that everyone is aware of the timetable and their responsibilities. The web designer, for example, must be aware that he is responsible for creating page layouts and navigation diagrams in accordance with the marketing manager's specifications. He must know when he will begin and conclude his shift.
Your project's communication plan should be shared with the rest of the team. Details on report forms, reporting and meeting frequency, and how disagreements between teams and their members will be addressed should all be included.
Track Ongoing Project
Variations between real and projected cost, time, and scope must be constantly monitored. Variations should be reported to relevant stakeholders, and if they occur, remedial action should be taken. To get a project back on track you will need to juggle cost, scope, and schedule.
Let's say your developer runs into technical difficulties that cause the delay of the project. Reorganizing or shortening remaining chores might help you save time. If it isn't an option, you can explore boosting the budget to hire another programmer or lowering the scope in other areas.
Keep in mind that any changes you make to the plan may have an impact on the quality of the deliverables. If you need to raise the budget, ask the project sponsor for permission.
Want Your Website Developed by Experts
At Distinguished, b2b ratings and reviews platform, you can hire the best website development agencies available online to work on your project. These companies have a proven track record of working on creative projects. They work on these projects from scratch and provide you with a launch-ready website.
Hire these website development firms today by checking out their ratings and reviews. Moreover, you can directly contact Distinguished to help you find top-rated website developers for your business.
Also read about:
Assignment Help The Ultimate Guide for Students
Tips for Buying a Watch The Best Way to Choose the Perfect Timepiece
The Importance of Guest Post Marketing for Businesses