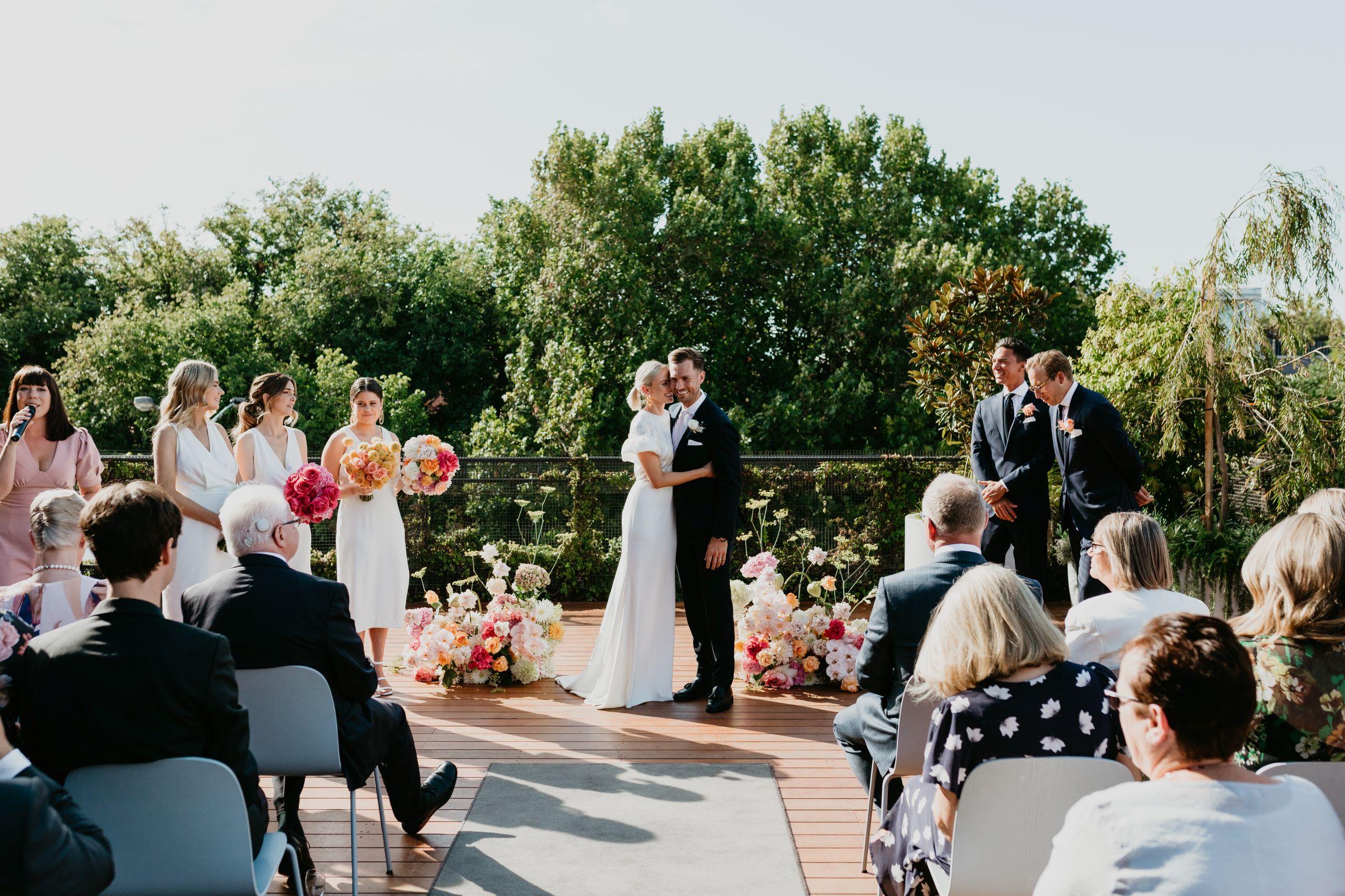 Are you in the process of planning your wedding but feeling overwhelmed with the endless options of venues? Don't worry, we've got you covered! Here are 7 things to consider when choosing a venue for your wedding that will make your decision much easier.
Location
The first thing you need to consider is the location of your venue. Do you want a venue that's close to your home or somewhere further afield? Think about the accessibility for your guests and whether there are accommodations nearby. Also, consider the weather patterns and choose a location that suits the season of your wedding.
If you're having a summer wedding, an outdoor venue might be perfect. But if you're planning a winter wedding, you'll want to make sure the venue has heating or a cozy indoor space.
Style and vibe
Your wedding venue should reflect your style and vibe as a couple. Do you want a modern and chic venue or something more rustic and outdoorsy? Keep your overall wedding theme in mind and choose a venue that complements it.
If you're having a beach wedding, a seaside venue with ocean views would be perfect. But if you're going for a vintage theme, a barn or historic building might be more fitting.
Capacity
Before choosing a venue, you need to have a rough estimate of how many guests you'll be inviting. Make sure your venue has enough space to accommodate your guests comfortably. You don't want your guests to feel cramped or uncomfortable during the ceremony or reception.
Remember to also consider the layout of the venue. Does it have separate spaces for the ceremony, cocktail hour, and reception? Is there enough room for dancing?
Venue restrictions
Check if there are any restrictions that come with the venue, such as noise curfews or music limitations. Some venues may also have restrictions on the vendors you can use or the types of decor you can have. Make sure you're aware of these before booking the venue.
If you have a specific vision for your wedding, make sure the venue can accommodate it. For example, if you want to have a firework display, make sure the venue allows it.
Amenities
Consider the amenities that come with the venue. Does the venue have in-house catering, or do you need to hire a separate caterer? Is there a bridal suite for the bride and groom to get ready in? Does the venue provide tables, chairs, and linens? These are all important things to consider when choosing a venue.
If the venue provides in-house catering, make sure you're happy with the food options and the pricing. If you're hiring an outside caterer, check if they're allowed to work at the venue and if there are any additional fees.
Cost
Weddings can be expensive, so it's important to consider the cost of the venue. Make sure you have a clear understanding of what's included in the price and whether there are any additional fees. You don't want to be hit with any unexpected costs after you've already signed the contract.
Remember to also consider the time of year you're getting married. Some venues may have lower prices during off-peak seasons, while others may charge more during popular wedding months.
Photography locations
Your wedding day is one of the most important days of your life, so you want to make sure you have beautiful photos to remember it by. When choosing a venue, consider the variety of photography locations. Are there any scenic spots or unique backdrops that would make for stunning photos or that your wedding photographer could use? This is an important factor to consider when choosing a venue.
If you're having an outdoor wedding, make sure the venue has plenty of outdoor spaces that can be used for photos. If you're having an indoor wedding, make sure there's enough natural light or beautiful architecture that can be used as a backdrop.
In conclusion, choosing a wedding venue is a big decision, but by considering these 7 factors, you'll be able to find the perfect venue that fits your style, budget, and overall vision for your wedding day. Remember to take your time and do your research, and don't be afraid to ask questions or visit multiple venues before making your final decision. With these tips in mind, you'll be well on your way to planning the wedding of your dreams!
Also read about:
Collaborative Care Working with Parents and Caregivers in Pediatric Physiotherapy
Role of Vestibular Physiotherapy in Post Concussion Syndrome