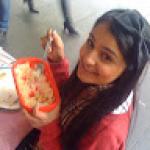 Nov 24, 2021
The kitchen may be smaller than some of the other rooms in your home, it may be a space not seen by guests but it is one of the most important rooms in the house. When you're designing your kitchen, aesthetics, and functionality must be given equal importance. One of the basic things you will need is plenty of storage. The solution kitchen cabinets. A glass and wooden cabinet for the kitchen gives you storage and lets you see all your beautiful crockery. The good news is that now you can buy ready-made cabinets with beautiful kitchen cabinet doors. So, let's look at a few things to keep in mind.
Invest in solid wood
You want your kitchen to look elegant and warm. If you've been looking at Pinterest boards, you'll see that dream kitchens don't usually have metal racks and cabinets, they have wooden ones. Wooden cabinets add richness to your kitchen and make you want to cook and experiment with flavors. That said, when you're looking at cabinets, you'll find yourself faced with a choice between a solid wooden cabinet for the kitchen and cabinets made out of wood substitutes like MDF or hardwood. Always choose the solid wood option. MDF and Hardwood may be cheaper but they are not as durable as solid wood. You don't want to put a bowl in the cabinet and suddenly have the whole cabinet fall down…
Don't believe the myths that wood is difficult to maintain in kitchens. It's easy to wipe down and clean. All you need to ensure is that the wood has been properly cured and treated for protection against pests. For this, you need to buy your cabinets from a reliable brand.
Pay attention to the kitchen cabinet doors
Once the cabinets are mounted, your interactions with the cabinets are limited to the cabinet doors. So, firstly, you need to ensure that the cabinet doors are sturdy and that they are connected to the cabinet with good quality hardware. Else, with time you may find the doors sagging and not closing perfectly.
Then, let's talk about the look you want for your kitchen
A clear glass door framed in wood is ideal. This keeps the things you've stored in the cabinet safe from dust and simultaneously lets you see everything clearly. This makes it easy to find bowls and cups when you have guests over and makes your kitchen look nicer. There may be some family heirlooms you don't want to use but still want to show off- keeping them in a cabinet with a glass door lets you do just that.
Some cabinets will also be sued to store dry groceries. When you're designing cabinet space for these things, you can choose cabinets with wooden doors. This keeps them out of sight and helps your kitchen look neater.
Double-check the dimensions
Thirdly, you need to check and double-check dimensions. When it comes to kitchen cabinets, there are two sets of dimensions to be considered – the overall dimensions and the internal shelf arrangement.
You need to ensure that the overall length, breadth, and height of the cabinets can fit your space comfortably. When you're mounting them on the wall, make sure the top shelf is reachable. Otherwise, having to get a stool out every time you want to access this space can be quite frustrating.
Talking of the internal configuration, first check the depth of the cabinets. It should be deep enough to store your crockery but not so deep that you have to create layers. If you're planning on storing glassware in these cabinets, compare the height of your glasses with the shelf heights. There should be a little free space between the top of the glasses and the shelf above them.
Finding the perfect wooden cabinet for the kitchen
Today, you can get beautiful kitchen cabinets online. A quick online search will display endless results with stunning kitchen cabinet doors. To get the best for your kitchen, go beyond the pictures. Make sure you read the product descriptions properly and check the type of wood used. Also, ensure that the brand you're shopping from enjoys a good reputation in the market. Look into not just the quality of material and construction style but also their policies for shipping and returns. The convenience of online shopping is that your chosen piece will be delivered home to you. But, you should check that you're not being charged an extra fee for this service. Installation isn't always included but you could check if it could be provided at an additional fee. Wooden cabinets can last a lifetime so it's not likely that you'll be redoing them any time soon. Take your time, find the perfect design from a company that you trust, and get et to build your dream kitchen.
Also read about:
5 Soft and Amazing Blankets for Babies which offer Safe and Sound Sleep
What is Cloud Computing and How It Is Beneficial For Businesses
Advance your career in the cloud with Microsoft 365 certification